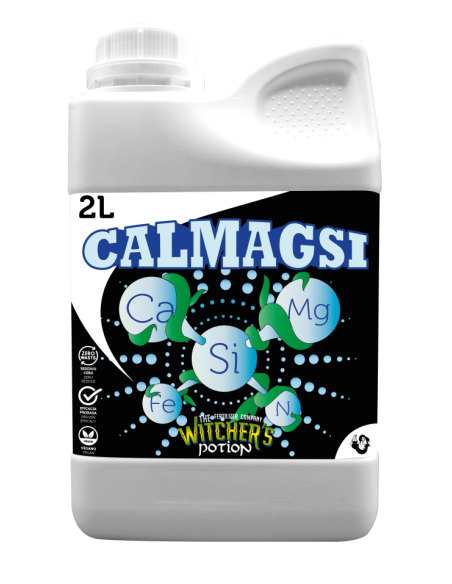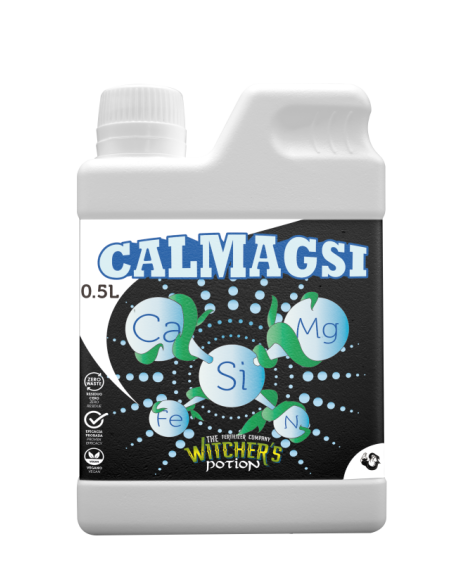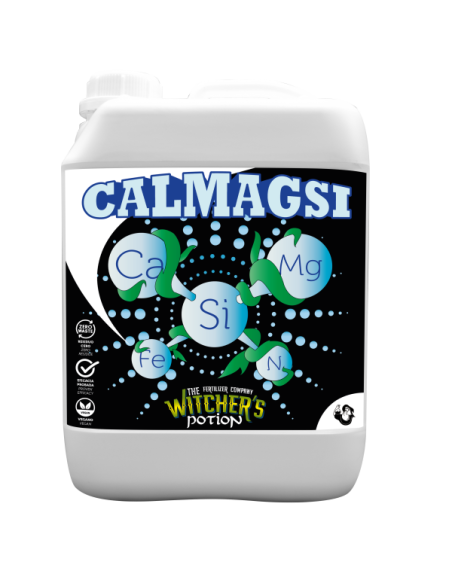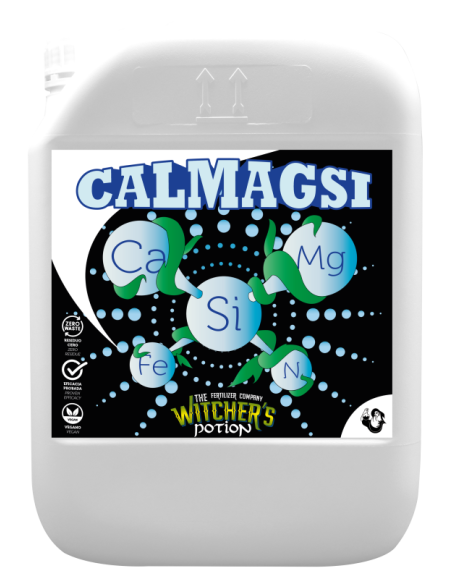 Mixture of Calcium, magnesium, nitrogen, iron and Silicon.
➤ Information:
CALMAGSI is a mixture of calcium, magnesium, nitrogen, iron and silicon.
➤ Use:
Use via irrigation from 1 to 2 ml/l of water.
Use 1 ml/l of water via foliar application when the symptoms are severe and visible.
*It is convenient to use it from the beginning of the crop to avoid deficiencies of calcium, magnesium, iron, and silicon. When we see that our plants have notable and visible deficiencies in these elements, it is recommended to exchange them with a foliar application to achieve more immediate results. Foliar applications should be carried out in low light to avoid burns on the plants.
If demineralized water is used, use the maximum dose of the product.
CALMAGSI It can be mixed in the same irrigation together with enzymes, or N -P – K without exceeding the EC of each week.
➤ Contain:
| | | |
| --- | --- | --- |
| COMPOSITION | w/w | w/v |
| | | |
| Nitrogen (N)                    | 2,49% | 2,33% |
| Calcium (Ca) | 3,00% | 2,80% |
| Magnesium (Mg) | 1,00% | 0,95% |
| Silicon (SiO2) | 4,00% | 3,70% |
| Iron (Fe) | 0,10% | 0,09% |

Density 1,07 g/cc
pH 5,65